The Defense Manpower Data Center, DMDC for short, is an agency within the Department of Defense that collates personnel, manpower, training, and financial data. It is a key part of the Department's mission to plan, train and deploy its forces. Without this important database, the Department of Defense would be hard-pressed to do its job.
The DMDC's mission is to support the Office of the Under Secretary of Defense for Personnel and Readiness by providing enterprise human resources information management. The agency operates several automated databases, and personnel programs and conducts research and analysis for the Department of Defense.
DMDC's most popular product is the Defense Enrollment Eligibility Reporting System (DEERS) database, a central repository of records for military members and their families. This database is responsible for verifying military service eligibility and ensuring that military benefits are issued in a timely manner.
This system is crucial to a number of vital services, including determining if military members are eligible for the Servicemembers Civil Relief Act, which allows them to protect themselves against foreclosure and repossession of their homes when overseas. Taking legal action against deployed service members and their families or seizing their property can lead to steep fines, even imprisonment in some cases.
However, the most important function of the DMDC is ensuring that military personnel has accurate records in their database and that they update them in a timely manner. The most obvious example of this is updating their DEERS files when they change their marital status or work eligibility, but it's also crucial to ensure that all their other military status and life event details are up-to-date as well.
Luckily for businesses looking to get the military status information that DMDC can't provide, there are services that can. One such service is the Service members Civil Relief Act Centralized Verification Service, a service that can complete a search using the DMDC's military status verification system and the DMDC's corresponding military affidavit.
What does the Defense Manpower Data Center do?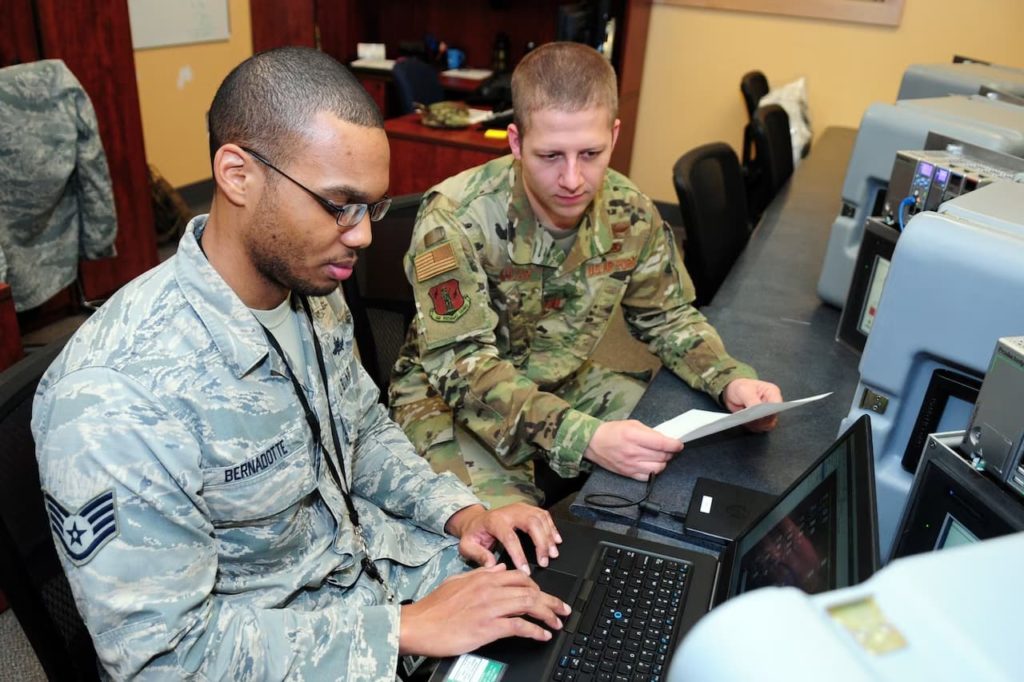 The Defense Manpower Data Center, or DMDC, is an agency that assembles data from other federal organizations to assist the Department of Defense in planning and maintaining its resources and finances. This is important because, without it, the Department of Defense would have a hard time gathering the information it needs to make decisions. It also helps government statisticians by providing up-to-date and trustworthy data about personnel, training, manpower, and financial status.
The DMDC collects and maintains a wide range of databases. These data are used by government statisticians to plan training initiatives, seek funding opportunities, and deploy resources. It is crucial that the DMDC collects and manages these databases because if it did not, the Department of Defense would be at a huge disadvantage and would not have accurate information about its military members.
It is vital for service members to update their records in the Defense Enrollment Eligibility Reporting System, or DEERS, when there are changes in their marital status, employment eligibility, and other information. If this is not done, the DMDC will log incorrect information, which can cause significant problems.
Another very important reason for servicemembers to keep their information up to date is so that they can take advantage of the Servicemembers Civil Relief Act, or SCRA. This law protects service members against issues such as foreclosure, eviction, and repossession of their properties while deployed overseas. If the information in the DMDC is not up to date, then it may be hard for them to enforce this law.
Many companies that need to verify the military status of a service member can find themselves in trouble when they attempt to do so on their own since they do not have the necessary Social Security number to do so. Luckily, SCRACVS offers an easy and quick way to do this for businesses of all sizes.
In addition to helping companies verify the military status of a service member, the DMDC also provides an online database that is available to anyone who is interested in obtaining information about military members. This database is free and can be accessed by anyone at any time.
The number for Defense Manpower Data Center?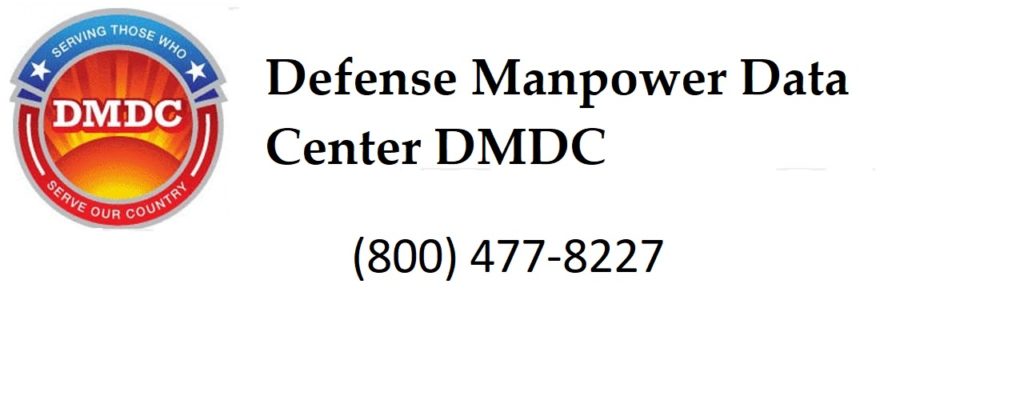 DMDC is a multi-functional Department of Defense (DoD) agency that helps collect personal, training, and financial data. It also has an impressive array of databases and a well-deserved reputation for accuracy.
The DMDC is a great source of military status information, including the start and end dates of service for active duty, reserve, and guard personnel. This information is a valuable resource to any government entity, but it can be especially important when you are dealing with an individual who is serving their country abroad or on a temporary assignment of their own choosing.
If you are looking for the best DMDC military status verification system that is available to the public at large, you will be happy to know that SCRACVS offers a comprehensive, affordable, and easy-to-use service that will get the job done fast. You can find out more about our offerings by visiting our website today. We have a long list of happy customers, and we look forward to doing business with you. The next time you need the DMDC atop your to-do list, be sure to give us a call!
What is the DMDC verification service?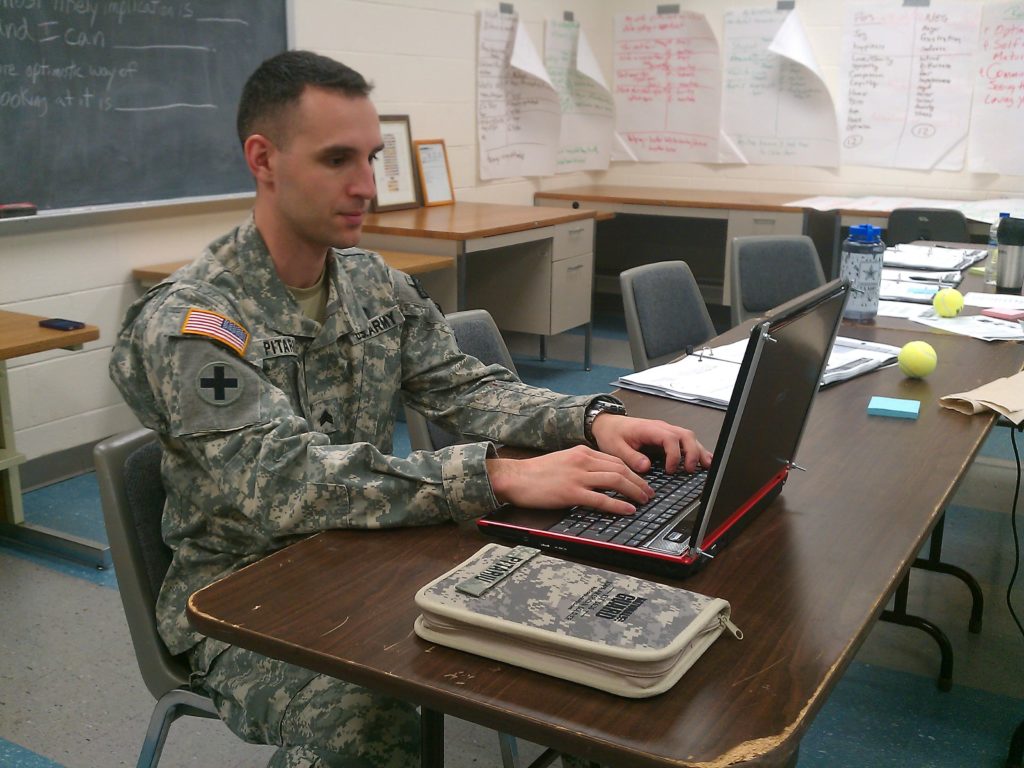 The Defense Manpower Data Center (DMDC) is an important government agency that compiles data from various agencies to make it easier for the Department of Defense to run their operations. Without the DMDC, it would be very difficult for the Department of Defense to keep track of its resources and finances.
DMDC is also responsible for keeping records of military members and their families, making it easy to plan deployments and release dates. It is a vital tool for the Department of Defense and helps ensure that all service members get the benefits they need.
People in the military should update their records every time there is a major life change like marriage, birth, or death. This is especially important if they are called to active duty because incorrect information can cause problems for them when trying to get their benefits paid.
There are many different types of verifications that can be performed. One type is a military affidavit, which can be done through a website called the Defense Manpower Data Center. However, these affidavits do not guarantee that the information is accurate. This is why it is best to use a third-party verification service that can provide you with more accurate results and a military affidavit instead of using a DMDC affidavit.
Another type of verification is the DMDC Batch Broker Service, which is an identity verification service that allows companies to check a person's current status. The service works by comparing a person's name and social security number with other records in the Defense Manpower Data Center database.
These services are helpful for businesses that need to check a person's status, but they can be expensive and sometimes take days or weeks to complete. This is why you should always use a third-party verification service that is able to complete your search in 24 hours or less and produces accurate results.
The DMDC also keeps records on military members' service and employment statuses, which are important to the Department of Defense and other agencies. These records are used in a wide variety of ways. This includes determining who should receive certain benefits and ensuring that individuals are not unauthorized to work. It is important to check this information before doing any business with someone.