Defense Acquisition University (DAU) is a university affiliated with the United States Department of Defense that provides training to civilians and Federal contractors. It offers acquisition, technology, and logistics training. Those interested in obtaining their DAU credentials can learn more about the program at the links below.
Defense Acquisition University offers various courses covering the basics of the acquisition process. These are offered in the form of online and in-person classroom training. They also offer a 12-week internship program. The curriculum for these courses is designed to satisfy 10 U.S.C. 1735, which requires a certain amount of coursework to qualify for level III certification as a program manager.
Is Defense Acquisition University accredited?
DAU provides a well-rounded approach to learning that focuses on the most important elements of the acquisition process. This includes the best practices and the newest technologies. For instance, the school's Information Assurance programs are accredited by the Center for Academic Excellence in Information Assurance Education.
In addition to the aforementioned, the University's curriculum includes a comprehensive study of the latest defense contracting industry trends and innovations. Their classroom training is taught by qualified instructors from various DoD commands. One of the most impressive aspects of this program is the quality of the interaction between students and faculty. Students enjoy a friendly, open-minded environment where they can ask questions, participate in discussions, and gain valuable insights into the real-world application of acquisition theory and practice.
Another impressive feature is the specialized accrediting process managed by the Under Secretary of Defense for Acquisition. The institution offers a wide array of course offerings that satisfy the requirements of the Defense Acquisition Workforce Improvement Act. There are also several non-statutory courses that serve to provide an understanding of recent policy updates, share experience, and provide P.M.s with an opportunity to learn from others.
Is DAU a real university?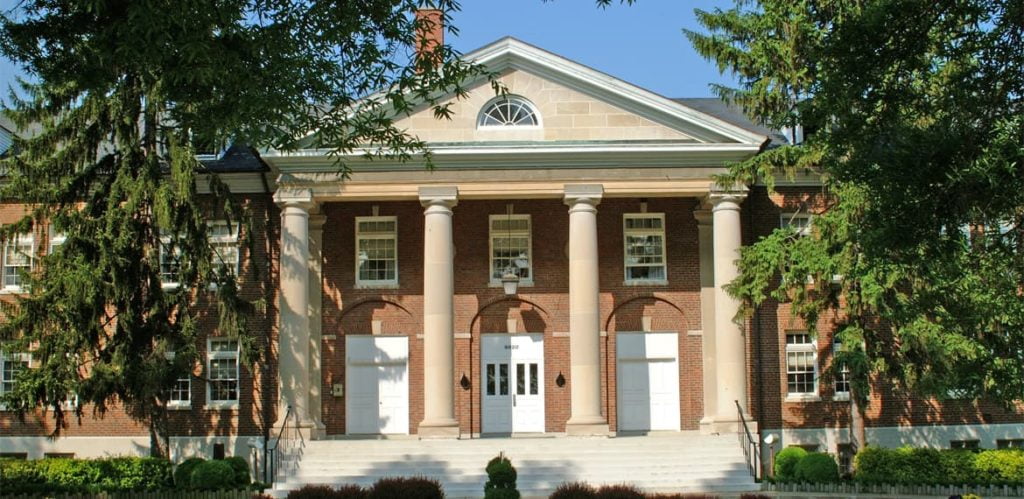 The Defense Acquisition University (DAU) is a university that provides acquisition training for DoD professionals. It offers an assortment of courses, including undergraduate and graduate-level courses and certificate programs. These courses cover the gamut of acquisition-related topics, from logistics to project management. There are also opportunities to pursue advanced degrees, such as the Master of Science in Acquisition Management.
DAU provides both classroom and online training. Their courses are designed to help the DoD AT&L community make smart business decisions. They also provide ongoing technical training and applied research. Moreover, they have a partnership with the Catholic University of America School of Engineering. This partnership incorporates applicable DAU courses into the school's Engineering Management Program.
According to the American Council on Education, DAU has a robust list of offerings, with 94 of its courses earning college credit. Some of these courses can be completed in under a year, and others qualify for graduate-level credit.
DAU's most impressive accomplishments include the Defense Acquisition Guidebook, which is an online guide to the acquisition process. It also includes graphical summaries of important managerial skills and acquisition policies. In fact, it was created as a companion piece to the original class handouts that DAU developed.
Other notable initiatives include the acquisition-related Communities of Practice and the Acquisition Community Connection. Using the latter, students can access publicly accessible collaborative knowledge spaces. Additionally, they can engage in a variety of e-learning resources for free.
Do DAU courses cost money?
Defense Acquisition University is a leading corporate university that offers training, certification, and continuing education in the acquisition and technology fields. Its curriculum provides employees with the knowledge and skills they need to succeed in the acquisition environment. All Service employees can enroll in DAU courses.
The courses offered by Defense Acquisition University cover a wide variety of career fields. Students can also take elective courses after completing their initial certification. In addition to courses, the organization provides several learning assets, such as workshops and webinars. These are often delivered by the faculty.
The Fundamentals of Technology Security/Transfer course teaches students the fundamentals of international acquisition and technology transfer. Topics covered include the roles of U.S. government organizations and agencies, laws and regulations related to technology transfer, and the complexities of international acquisitions.
The Strategic Advisors Course prepares students to serve as DoD strategic advisors overseas. This course does not focus on F.M.S. programs but on maximizing advisor utilization.
There are also courses on Foreign Military Sales, which cover information on requisition processing, financial issues, relationships between military and civilians, and contract administrative offices. It also teaches students to plan and execute international acquisitions.
Other courses, such as Basic Contract Audit Skills, teach new auditors how to conduct incurred cost and forward pricing audits. In addition, the International Acquisition and Exportability course teach students how to better integrate international acquisitions and contribute to security cooperation objectives.
How long are DAU courses?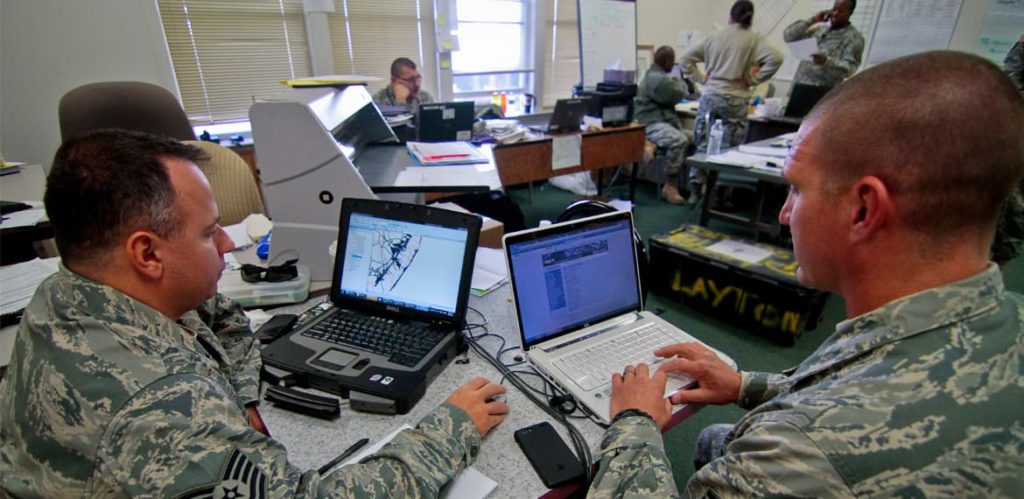 DAU is a DoD-affiliated training organization offering a wide range of acquisition courses. These include courses at the GS-III level and those geared toward 400-level program managers.
DAU offers both classroom and online training. The curriculum is based on the Back to Basics framework, which emphasizes job-specific education. This allows participants to develop their skills and knowledge to meet their current duties as well as future requirements.
The DAU-SSCF Program is a 10-month leadership/educational opportunity for senior-level civilians who are seeking to assume key acquisition leadership roles. It is offered through a partnership with the Defense Logistics Agency (DLA) and H.R. specialists. Participants are required to have a college degree and secret clearance. They also complete a series of courses designed to improve their leadership and management skills.
Students participate in a virtual or on-site class and take an examination. Courses are taught by DAU faculty. Workshops are typically on-demand. Typically, students work at their own pace throughout the program.
Students can earn credentials that build value for their organizations. The Technical Data Management credential combines seven online training courses and supporting resources. It gives learners a comprehensive perspective on the processes and issues associated with data management.
Earning the Contracting for Services credential challenges students to understand how contracting works and how they can make an informed decisions. A capstone exam is required to receive this credential.
Can anyone attend DAU?
You may qualify for DAU courses and programs if you are a DoD employee with acquisition responsibilities. The University is designed to serve as an educational tool to equip military personnel, civilians, and their families with the knowledge and skills to succeed in their careers.
DAU offers certification training, on-the-job training, and many continuing education courses. They offer courses geared toward senior leaders and can provide specific topic instruction. Depending on the individual, attending a DAU course may be as easy as checking in with their assignment officer.
Among other things, the University offers online and virtual learning. This allows students to spend less time away from home and integrate their learning directly with their work.
The University offers an extensive array of 400-level courses, including those aimed at aspiring program managers. These courses cover topics ranging from strategic management to tactical operations. For those who wish to pursue a career in a specialized area, the University offers many career fields, including information technology, cybersecurity, and program management.
A new generation of acquisition training is being introduced at the University. One such initiative is the DAU Powerful Examples program. It is a multimedia platform that showcases real-world examples of best practices. Another is the TEDxDAU, a virtual version of the T.E.D. conference.
In addition to online training, the University has a robust physical presence at Fort Belvoir, Virginia. Students can attend classes on a space-available basis and are able to train in many different career fields.
Are DAU credentials worth it?
The Defense Acquisition University (DAU) offers a wide range of credentials, primarily for the defense acquisition workforce. These certifications provide the knowledge and skills necessary to perform at a high level within the DoD acquisition environment. In addition, they are also intended to complement other credentialing programs.
DAU credentials are not mandatory requirements for DoD jobs. Instead, they serve as a valuable quality ranking factor on DoD job advertisements. They will help you enhance your performance in your career and build your expertise for future promotions.
DAU recently introduced a new specialized credential program. This includes coursework, professional learning experiences, and a capstone exam. It will help students develop their data science expertise.
A two-hour DAU course applies data analytics to the DoD acquisition context. Students will learn how to set up a data analytics team, the fundamentals of data science and how to use data visualization tools to solve real-world problems.
There are eight credentials offered by DAU at present. Each is designed to meet a specific need or area of expertise. Some incorporate external commercial content to complement the on-site DoD training.
For example, the Technical Data Management credential combines seven online courses and supporting resources to provide a comprehensive perspective. Those who earn the credential will demonstrate their ability to apply and utilize the knowledge they have gained.
Similarly, the Contracting for Services credential requires students to complete three online training courses and an exam. Specifically, the credential is designed to help students make informed decisions about contracting for services.