The Defense Civilian Personnel Data System (DCPDS) supports one-third of the DoD civilian workforce. It processes personnel transactions, provides workforce analysis and reporting, supports health insurance programs, manages benefits, and supports performance management.
GAO has recommended business and system alternatives to improve DCPDS, including consolidation of regional centers, a single online transactional record for civilian employees, and a more modern, secure, and resilient system.
The Defense Civilian Personnel Data System (DCPDS) is a human resources (HR) data management system that supports the Department of Defense's civilian workforce worldwide. It enables personnel to process HR transactions and perform HR tasks such as acquiring, assigning, training and development, sustaining and managing HR compensation, managing organizations, supporting benefits management, and separation or termination of civilians.
The DCPDS provides a unified and integrated HR information base across the DoD to support the Information Superiority envisioned in Joint Vision 2020. It enables HR managers to make informed decisions about the best ways to support the DoD workforce and provides employees with the information they need to be more productive.
DCPDS also collects and processes data from a variety of interfaces, including the Joint Personnel Adjudication System; Fourth Estate Manpower Tracking System; the Air Force Manpower Programming and Execution System; NAF Payroll; Thrift Savings Plan hardship; and employee-completed training data from various Component agencies. DCHRMS also provides workforce analysis and reporting for the DoD and external government agencies.
DCHRMS also supports the Office of the Secretary of Defense and other DoD agencies by providing information to assist them in meeting Congressional and Federal reporting requirements. It serves as the Department's enterprise civilian HR automated system and supports one-third of the Federal work force.
While DCPDS has a long history, it is still evolving to meet the DoD's personnel management needs and goals for the future. It is undergoing a number of organizational and business transformations to better support the Department's civilian workforce.
DOD's civilian HR personnel managers have developed and continue to refine a range of business and system alternatives, which they are evaluating to determine the most cost-effective alternative to provide personnel services as envisioned by the Clinger-Cohen Act. This effort should include a thorough evaluation of all available options, including commercially available products, in order to ensure that Defense maximizes the value of its investment in personnel services.
DoD has identified several COTS products that could enhance the functionality of DCPDS. These products are being evaluated by a civilian HR systems innovation sub-committee consisting of user representatives. This group will recommend the products for consideration by CPMS for implementation.
The Defense Civilian Personnel Advisory Service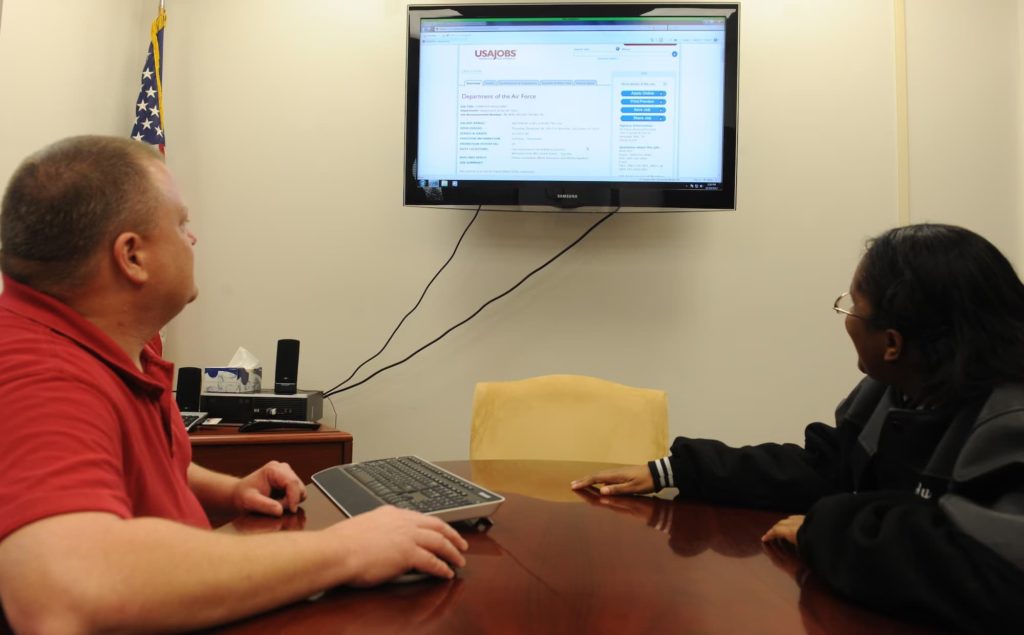 DCPAS is the Department of Defense's consolidated provider of common civilian personnel administrative programs and technical advisory services. It provides support to over 950,000 DOD civilian employees worldwide.
DCPS also develops and implements human resources policy and advises management employees in DoD on all aspects of human resources. It is a service that focuses on improving the quality of life and career development of DoD civilian employees while supporting their efforts to perform their duties more efficiently and effectively.
The Department of Defense (DoD) has an exciting opportunity to recruit the most qualified people for civilian positions that help ensure the nation's safety, security, and prosperity. Whether you are a recent graduate, experienced professional, or new to the job market, DOD has a position for you.
In this role, you will work with a team of professionals who guide the Army's civilian workforce on various topics, including recruitment, training, benefits, performance management, and more. You will support a world-class civilian workforce and will play an important role in ensuring that America's Army continues to be the best in the world.
As a leader of the Department of Defense's human resources activities, you will have an opportunity to work with a team of talented individuals who are eager to tackle the world's most challenging problems. You will help develop and deliver effective and innovative human resources products, solutions, and services for the Department of Defense's civilian workforce.
Your leadership skills will be essential in a wide variety of areas, including enhancing organizational effectiveness, improving business processes, and managing the human capital of DoD. You will be responsible for identifying and developing talent, delivering high-quality and cost-effective leadership training, and developing a culture of learning that promotes the DoD mission.
The Defense Civilian Personnel Advisory Service, formerly known as the Civilian Personnel Management Service, is the DoD's proponent for advancing civilian leader development and providing the required content and training to all DOD civilian employees. This includes all civilian managers, supervisors, and senior leaders, and all civilians in the military services.
What is army DCPAS?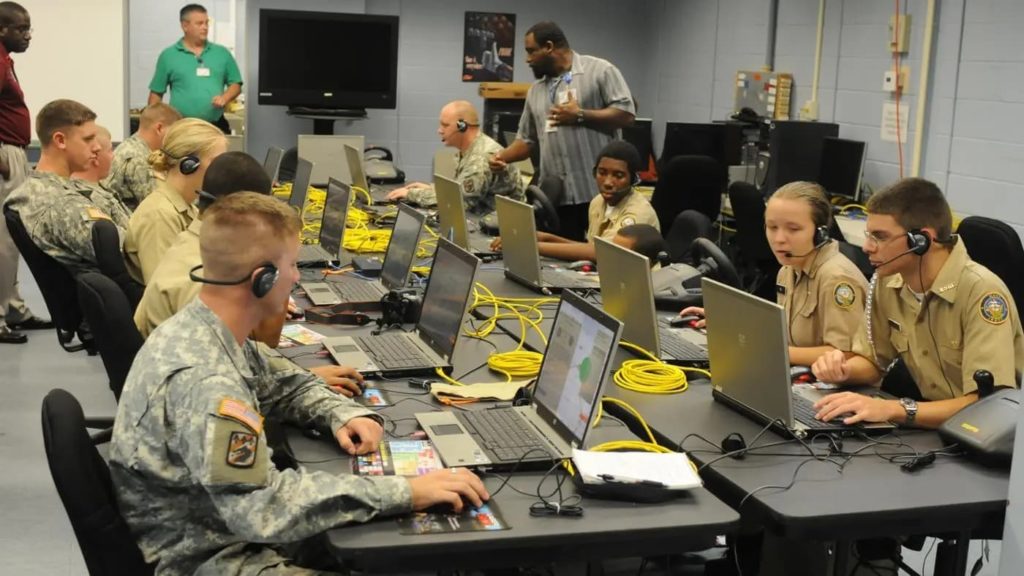 DCPAS is a service office that creates and delivers effective civilian personnel policies, human resources solutions, and advisory services to the Department of Defense (DOD). It also administers the non-appropriated fund personnel system.
Currently, Army DCPAS supports 950,000 DoD civilian employees worldwide. It is responsible for workforce forecasting, planning and shaping recruitment, employment, retention education, training, leadership development, and performance management. It also provides policy advice and guidance to the Office of the Secretary of Defense, Defense Agencies and Field Activities, and Military Departments through the DCPAS portal.
In addition to creating and providing a variety of human resource solutions, it also manages the Department's foreign national employment program and is the administrator for the non-appropriated fund personnel system.
It has a dedicated team of human resources professionals who meet with human resources leaders at the local level to discuss and help develop the best policies and guidelines for hiring, retaining, and taking care of the DOD's civilian workforce.
The team is led by Deputy Assistant Secretary for Civilian Personnel Policy. They are available to answer questions on a wide range of topics, such as permanent change of station (PCS) and relocation allowances. They can also provide information on the benefits and entitlements you receive.
They can also assist you with completing forms and paperwork and explain special hiring authorities, eligibility requirements, Veterans Preferences, and other DoD policies. They are also able to answer any other questions you may have regarding your benefits, compensation, or retirement.
Additionally, they can help you access your Leave and Earnings Statements, pull W-2 information and make address changes. They can also help you update your DoD-funded Thrift Savings Plan accounts, make changes to fund allocations and check on funds performance.
Finally, they can help you get the most out of the DoD-funded programs that are available to you. These include MyPay, the Army Benefits Center – Civilian, and Army Knowledge Online.
The army DCPAS website provides the latest news and important links for Army and DOD civilian employees, retirees, and family members. It is an easy-to-use and secure portal that gives you 24/7 access to DoD-funded information, tools, and services.
DCPAS portal
The DCPAS portal is your one-stop shop for all things DoD personnel related. It is where you will find the latest news and information about DOD employees from across the globe as well as a slew of self-service tools, gizmos, and gadgets. It also has some of the more mundane tasks and responsibilities of the Department of Defense under it's belt, such as a new way to pay, syncing up your DoD accounts, making retirement or health care changes, and a host of other administrative duties such as securing an elusive job or career change.
There are many DCPAS programs and services to choose from, but it is always best to start with your primary duty station to determine what is right for you. The department has a total of 950,000 civilian employees, spanning all geographical regions. If you have any questions or need help, please contact your local DCPAS office or call your nearest DOD office for assistance.