Microsoft Teams is a cloud-based collaboration platform that combines chat, video, and audio conferencing with file sharing. It's part of the Microsoft Office 365 suite designed for local, remote, and distributed work groups. The United States military has adopted Microsoft teams as part of an effort to ramp up its telework capabilities. A number of government agencies and military services use Teams to connect with one another as well as communicate in a collaborative manner.
The Air Force rolled out Office 365 Teams as a service-wide implementation in 2019, bringing the platform in line with business and industry technology standards. As the leader of the acquisition program manager for CHES, Kline led the rollout and is now a key member of a cross-functional team tasked with welcoming DoD staffers back to the Office 365 platform, primed to offer more robust features than ever before.
Today, the Department of Defense is deploying a temporary telework environment based on Microsoft Teams as it deals with the COVID-19 pandemic, which has forced millions of employees to work remotely. The temporary CVR environment is a DoD-only deployment of Teams and several Office 365 tools, and it could potentially support four million people working across the DoD.
Microsoft teams provide the ability to schedule meetings with multiple users, including audio, video, and chat. Meetings can also be scheduled to automatically record minutes and send them to a specified location. It also offers a variety of document creation and editing options, including online document creation, file sharing, OneDrive for Business, and email notifications. It is a good fit for organizations that use Microsoft Office 365, as it integrates with other business applications like Microsoft Outlook.
However, implementing Microsoft Teams can be difficult for some organizations. Ensuring that all employees understand the new way of working and how to use Teams effectively is important. The first step in a successful Teams implementation is to plan. This includes reviewing the network environment, communication apps, data storage systems, and project management tools currently in your organization.
In addition, you should identify the employees who will be using Teams and the departments or projects that will need to adopt the new tool. Taking a small group of users and having them pilot the tool will help identify any issues or obstacles that may arise and find the best ways to overcome them.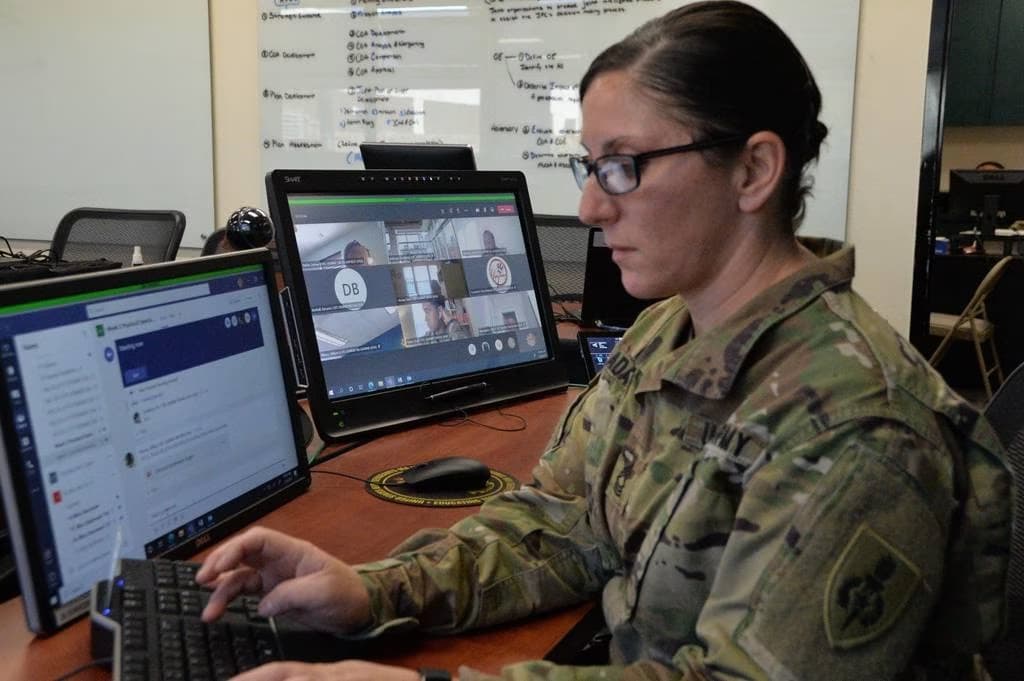 How do the military access Microsoft Teams?
Microsoft Teams is a cloud-based application that allows teams to share files, documents, chats, and more. It can also connect users with third-party tools. This means that team members can use third-party applications in Teams, saving them time and effort from having to switch between different applications. There are two ways that the military can access Microsoft Teams: CVR and AFNet. The former is an environment that provides a secure cloud-based version of Microsoft Teams with certain features, while the latter is a network-based solution.
The CVR Teams environment is a secure, private cloud-based deployment of Microsoft Teams that is accessed through a web browser and requires a user name and password. It also includes group chat (rather than just one-to-one chat) and access to OneNote and Stream. It is temporary, and data created within it will be deleted after six months.
Another option is to use the AFNet version of Teams, a common access card-enabled environment that provides the same features as the CVR Team system. It also offers access to Office 365 suite and is compatible with the Bring Your Own App (BYOA) program. Finally, the AFNet version of Microsoft Teams is accessible through the Desktop Anywhere program, which provides a virtual desktop that can be run on personal computers. This program is available to Reserve and active duty Airmen and civilians and is designed to allow users to access all of the capabilities of the AFNet network.
Regardless of how a team chooses to access the platform, they can be sure it will be secure and provide the best possible experience. The platform is equipped with advanced security and monitoring tools that can protect it from malware, ransomware, or other threats. A major draw for teams is the unifying experience that Microsoft teams brings to the table, especially for those working in the armed forces. It is built on the Office 365 global, secure cloud and features a unified interface that helps you find and connect with your team quickly and easily.
If you are looking to access Microsoft teams for the first time, you can sign up for a free trial or purchase a license for a subscription. This can be a great way to see how it works before deciding whether it is right for your team.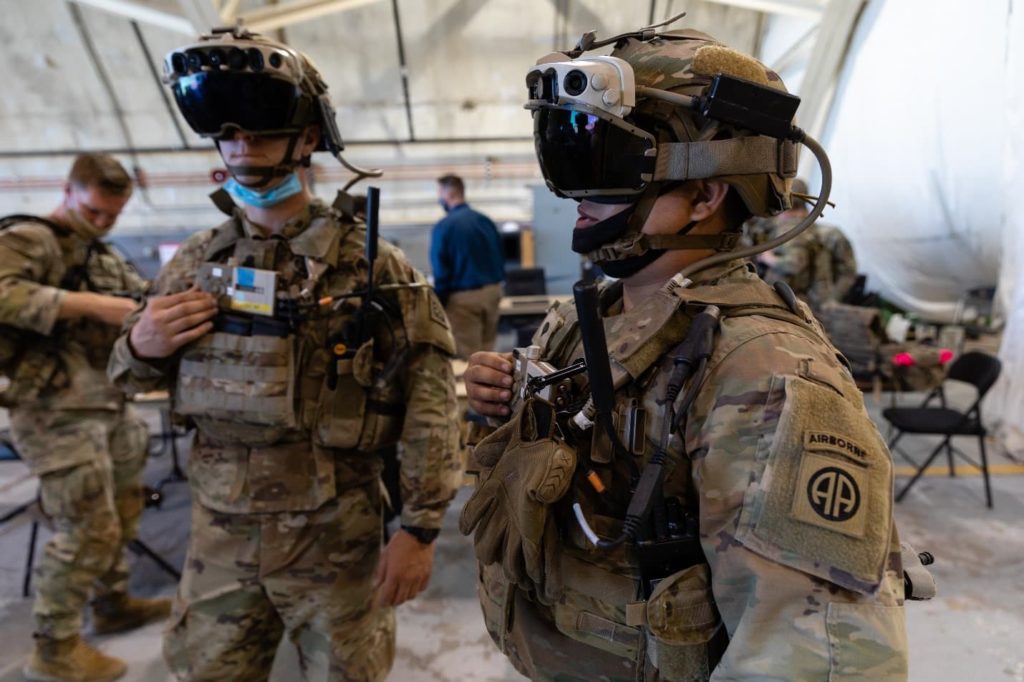 Is Microsoft teams free for the army?
The army is one of the biggest users of Microsoft teams, and it uses it to collaborate with its personnel across different locations. The software offers many benefits, including creating groups and assigning roles, managing files, and accessing email through a web browser.
The military also uses a remote-working tool called Army 365, a more permanent version of Office 365 that includes a range of features designed specifically for the army. These include access to cloud storage, a mobile CAC reader, and voice and video teleconferencing.
To ensure that users understand how to use Microsoft teams, the army has developed a training regime for all staff based at headquarters. This is done through weekly sessions that focus on Teams basics and new features, such as chat history, private channels, and tags.
However, some of the army's users have questioned the security of Microsoft teams. This is because some users were able to see other users' content without their knowledge.
This led to a security issue at the Army Futures Command earlier this month, and the army is now working to prevent it from happening again. According to a memo obtained by Breaking Defense, the default setting for Army 365 MS Teams was set to "public," which meant that files shared on the platform were open to everyone in the army.
A cybersecurity expert told Breaking Defense that the issue is a sign that Microsoft has not positioned its products for the government in a way that reduces security risks. Roger Cressey, a senior analyst at NSC, said that the memo likely stems from an accident, but it still speaks to Microsoft's lack of understanding of the government's security needs.
Before implementing Teams across an entire organization, it's important to understand the pain points that may arise and account for them in your rollout strategy. This will help to ensure that your deployment is smooth and efficient.